DDoS Protected Cloud Servers with DDoS Protection.
Remote management and ddos protection. Custom Cloud Server.
Cloud Servers
Server

Cpu

Cores

RAM

Storage

Price per month

VMware-Cloud-V0

2.4 - 3.0 Ghz
Intel Xeon

1

2048 MB

20 GB

88.00

CHF


89.97

USD


77.99

EUR

Purchase

VMware-Cloud-V1

2.4 - 3.0 Ghz
Intel Xeon

1

4096 MB

60 GB

160.00

CHF


163.58

USD


141.79

EUR

Purchase

VMware-Cloud-V2

2.4 - 3.0 Ghz
Intel Xeon

2

4096 MB

100 GB

199.00

CHF


203.46

USD


176.36

EUR

Purchase

VMware-Cloud-V3

2.4 - 3.0 Ghz
Intel Xeon

4

8192 MB

160 GB

361.00

CHF


369.08

USD


319.92

EUR

Purchase

VMware-Cloud-V4

2.4 - 3.0 Ghz
Intel Xeon

8

14336 MB

320 GB

661.00

CHF


675.80

USD


585.79

EUR

Purchase
Each Dedicated Server and Cloud Server comes with a wide choice of operating systems
Prices for upgrades, software add-on's and additional services (per month):
CPU

---

CPU limit
15.00 CHF
15.34 USD
13.29 EUR

Hardware & Bandwidth & IP

---

RAM
6.00 CHF
6.13 USD
5.32 EUR
Disk Space
6.00 CHF
6.13 USD
5.32 EUR
Bandwidth
10.00 CHF
10.22 USD
8.86 EUR
IPv4 Addresses
3.00 CHF
3.07 USD
2.66 EUR
Instant Cloud Servers
Instant Cloud lets you arrange your computing resources on demand remotely and in a very quick way. Cloud Hosting is a proven and most cost-effective way of increasing your efficiency without any additional servers. All of Instant Cloud Servers are DDoS Protected.

2.4GHz+ processor are installed on all Cloudcom servers, company offers a wide range of operating systems that come with image library of various templates plus options of posting images if necessary.

Special Visualization platform is provided with every server and being used to manage virtual machines. Cloudcom leave the client a right to choose between Windows, Linux and BSD operating systems.

To make our service even more flexible, Cloudcom offers the customer a possibility to buy rather system resources than a fixed configuration of the virtual machine. This means that every client can buy any amount of virtual machines based on resources bought before.

Cloud Hosting, Storage and Load Balancing
Cloud Servers deliver great ways to improve infrastructure at lower costs with resources on-demand. Cloud server owner can increase or reduce the usage of the equipment without any setup costs. Instead clients pay only for what they use. Cloudcom provide you with virtual machines built with different OS options: Linux, BSD and Windows to make sure that you have the os required for your applications.
Your ddos protected Cloud Server will contain a pre-installed virtualization platform that will allow you to order a wide range of virtual machine configurations.
Please find the detailed information about our ddos protected cloud hosting options and prices.
Select System Resource configuration
Each system resource configuration can be used any number of virtual machines. The Amount of machines cannot exceed the number of CPUs. In case if system resource configuration needs more than one CPU, more than one virtual machine can be ordered. Minimum of one CPU on one Virtual Machine is required.
Instant Cloud Server Components

Server Systems are based on Intel Xeon processor technologies to proved the highest price and performance rate.
Coraid © Virtualized high-performance SAN Storage with no single point of failure redundancy. Designed for efficient performance and virtualization, being simple and scalable.

A10 Networks © hardware load-balance solutions are high-performance and high-availability appliances specifically engineered to deliver unprecedented acceleration, identification and visibility to network activities.
We use 10GE Arista switches for Cloud Hosting Network and SAN Storage. Arista is the leading solution for financial trading and ultra low latency apps.
Major Advantages of Cloud Hosting
Prompt Delivery
We can provide you with all the resource needed within 5 minutes and Cloud Server building process is instant!
Guaranteed Redundancy
Every ddos protected cloud server is backed up by high-availability data storage and physical simultaneously. Cloudcom guarantees that data-loss is excepted.
Hybrid Environments
Dedicated network enables several forms of private and virtualized solutions.
Good for budget
Dedicated network enables several forms of private and virtualized solutions.
Performance
Your Cloud Server is designed to be amazingly fast and Intel © Xeon © Processors, 10G Network Connection and Clustered SAN Storage help it to be so.
Control your Cloud Server via iPhone or Android
Our Android and iOS applications enable you to do most of the important tasks while remaining mobile.
KVM over IP
Instant KVM access over IP access to Cloud Nodes.
Image Library
Choose from any of 200 Operational System templates to create your own management system. Adapt it according to your wishes and needs!
Control Panel & Self-Service
Cloud is all under your personal control. Create and modify your own Cloud Nodes in just a few clicks!
Automated Recovery
Our system will automatically recover the Cloud Node in case of a failure of physical environment.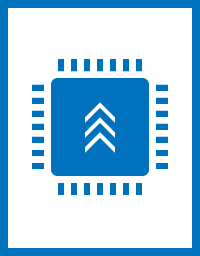 Hardware
Intel Xeon Based hardware with RAID system enhanced. 10 Gigabit network connection for every server.
Control over System Resources
System resources can be used to run single or multiple virtual machines depending on your preference.
Reasons to use Cloud
Clients of Server and Cloud do not need to buy/lease servers to address increases in traffic. The key advantage of cloud computing is scalability via on-demand provisioning of servers near real-time.
Data Protection and Uptime
Cloud Computing infrastructure is used for balance. As a self-recovering virtual system, Cloud Hosting grant constant uptime of network and allow a free choice of OS, load balancing and resource optimization.
Technology
We use VMware Hypervisor Technology to provide full Hardware Based Virtualization. VMware is the fastest and most secure infrastructure virtualization solution supporting a wide range of guest operating systems. Citrix VMwareServer server virtualization software is used by our company to enable best server consolidation, high availability and completely redundant Cloud Computing.

Cloud Storage (backed by Content Delivery Network)
Cloud Storage is a technology to reduce access latency and increase global availability of your data. By using this technology you will achieve reduced page load times to end user while freeing up capacity. That will enable you to serve increased number of users at reduced bandwidth costs.
You will simply share data of your choice over content distribution network with nodes deployed in multiple locations. One request for your files is enough for your data to be stored in cache at optimal location (closest to the end user who has requested you data).
Whenever another request from similar geographic location is made, your data is sent from the same location to the end user, hence improving performance and end user experience.