DDoS Protection

Cloudcom's Protected NTP Server packages, a new automated NTP Server platform developed in order to cover all NTP fan's needs.
Cloudcom Protected NTP Server package can cover up to 1000 users simultaneously, and our Free ddos Protection can cover any attack up to 30 gbps, that's 99.9% of all possible ddos attacks.
DDoS Protection
Cloudcom offer a complex ddos protection solution designed to eliminate the effect of any type of DDOS attack, hence resolve the problem of availability and stability of your business activity.
Our specialists have developed advanced ddos protection tools based on scalable cluster technology to recognize malicious web traffic and instantly defend your servers from all types of ddos attacks.
Free DDoS Protection
Cloudcom provide excellent Protected Hosting Services. Every Dedicated, Cloud, Collocation and NTP package comes with Free DDOS Protectection.
Instant Cloud, Dedicated Server and Collocation is protected from DDOS attacks up to 10 GBit/s. The Protected NTP Hosting comes with 30 Gbit/s DDOS Protection included.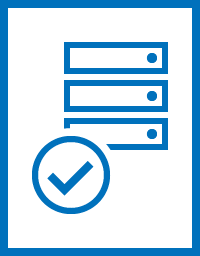 Each Protected Server is equipped with Ultra Fast SAS/SATA2 HDD and DDR3 RAM along with Intel Xeon Multi Core CPUs. Our 1-10 Gb/s network ports are Multi Home free of charge. No setup or usage fees. 6Gb/s SAS Raid included, plus ultra fast DDR3 memory.
Backed up by Intel Xeon Multicore processors, Cloudcom arranged their servers with the best thinkable configuration to empower your online business. Cloudcom included the best remote management hardware and software completely free of charge such as KVM over IP, IPMI Management, Cpanel, Webadmin, OnApp Cloud Management, and many more!